Another new tutorial for today for "TEAM JACOB"!
I've been wanting to write this one for some time now, but just hadn't had the time. A word of warning with this one...it's time consuming and you need to be able to work with a lot of layers.
All of the art used in the tut is from Summit Entertainment's New Moon movie and included in your supplies. Please properly credit your tags. The kit used is my "Team Jacob" kit.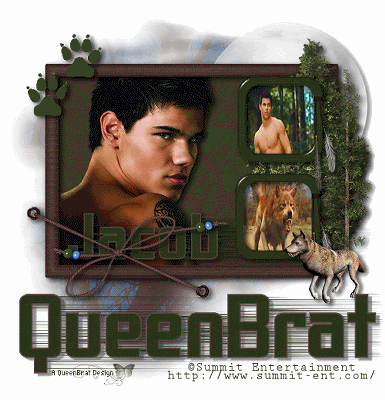 You can find the tutorial
here
.